4 tags
1 tag
"I still have very many thoughts, my mind wanders a lot, even though I'm trying..."
– Jack Kornfield - The Eightfold Path for the Householder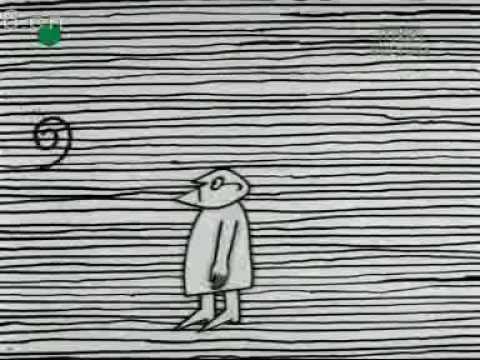 Watch
http://www.youtube.com/results?search_query=fantadr... →

The Eclipse of Mars Illusion →
Stare at the white dot in the centre of the red circle. The longer – the better (two minutes and you'll get a much stronger effect). Always try to keep focused on the white dot. It'll be worth it. Soon after staring, you'll start to see a thin rim of light around the edge. Don't stop staring though yet! Wait another minute – keeping your head perfectly still. Once you've done this, slowly – move...
Neuroscientist turned novelist →
Know Thyself →
"About this mind… In truth there is nothing really wrong with it. It is..."
– Ajahn Chah - About This Mind
"At the still point of the turning world. Neither flesh nor fleshless; Neither..."
– T.S. Eliot
Nature: David Eagleman →
David Eagleman talks about the subconscious, how neuroscience could change the way we think about criminal behaviour and punishment and 'possibilianism'.
"To stay with that shakiness—to stay with a broken heart, with a rumbling..."
– Pema Chödrön
Buddhism Without Beliefs
…things are empty. They are not as opaque and solid as they seem: they are transparent and fluid. They are not as singular and straightforward as they seem: they are complex and ambiguous. They are not only defined by philosophy, science, and religion: they are evoked through the play of allusions, paradoxes, and jokes. They cannot be pinned down with certainty: they trigger perplexity,...
"What the Buddha actually suggested is that it is the avoidance of the..."
– Mark Epstein
2 tags
Audio Dharma: Our Attachments by Gil Fronsdal →
Sounds True - Jack Kornfield: Difficult Times and... →
"That's the way it is, Ananda. When young, one is subject to aging; when..."
– Buddha
The Pearl of Great Price
He asked me what I was looking for. "Frankly," I said, "I'm looking for the Pearl of Great Price." He slipped his hand into his pocket, drew it out, AND GAVE IT TO ME. It was just like that! I was dumbfounded. Then I began to protest: "You don't want to give it to me! Don't you want to keep it for yourself? But…" When I kept this...
"Your worst enemy cannot harm you as much as your own unguarded thoughts."
– Buddha
"I haven't gotten rid of one neurosis. Not one. The only thing that has changed..."
– Ram Dass
"You can't stop the waves, but you can learn to surf."
– Jon Kabat-Zinn
2 tags
Edward Shorter on the history of sex →
2 tags
Sohail Rashid on Birth Order and Personality →
All In The Mind, 5 February 2011: Gerald Edelman... →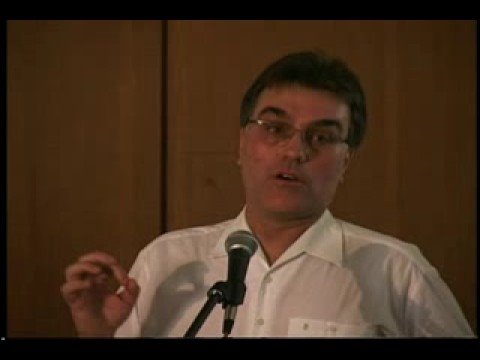 "Actions exist, and also their consequences, but the person that acts does not."
Blindsight, filling-in and Lucid Dreaming
Reality testing (or reality checking) is a common method used by people to determine whether or not they are dreaming. It involves performing an action and observing if the results are consistent with results expected when awake. By practicing these tests during waking life, one may eventually decide to perform such a test while dreaming, which may fail and let the dreamer realize they are...
8:31 AM: Now I am really, completely awake. 9:06 AM: Now I am perfectly, overwhelmingly awake. 9:34 AM: Now I am superlatively, actually awake.
"It's been like death. I've never seen a human being before. Never..."
– Clive Wearing (Time, 2006)
2 tags
What is it like to be a bat? by Thomas Nagel →
Sleep Paralysis and Consciousness: A Very Short...
Might have had an episode of sleep paralysis last night. I think it's happened before; I feel an awareness of existing amidst two planes of reality but being unable to function properly in either, however, this occasion was especially frightening. In the past I've felt things, like vibrations, and once, it seemed like a barrage of balloons were hitting me in the face, but this time,...
"The best psychedelic explorers are people who realize that even the truths they..."
– Douglas Rushkoff
"We live in illusion and the appearance of things. There is a reality. We are..."
– Kalu Rinpoche
Robert Louis Stevenson - A Chapter on Dreams →
1 tag
"Whatever I can be aware of, whatever I notice or conceptualize, whether in the..."
– Engler, J. 2003. Being Somebody and Being Nobody: A re-examination of the Understanding of Self. In: Safran, J.D. ed. Psychoanalysis and Buddhism: An Unfolding Dialogue. Boston, Wisdom, pp. 35 -79.
Pahnke's "Good Friday Experiment" A Long-Term... →
The Pahnke Mystical Experience Questionnaire Pahnke designed the questionnaire he used to measure the occurrence of a mystical experience specifically for the experiment. No similar questionnaires existed at the time (Larson, 1986; Rue, 1985; Silverman, 1983). Pahnke decided to measure the mystical experience in reference to eight distinct experiential categories.  The categories include 1)...
Mystical-type experiences occasioned by psilocybin... →
02 The understanding that in the eyes of God – all people…were all equally important and equally loved by God. I have had other transcendent experiences, however, this one was important because it reminded and comforted me that God is truly and unconditionally loving and present. 03 Freedom from every conceivable thing including time, space, relationships, self, etc… It was as if the embodied...
1 tag
3 tags
Martin W. Ball at Science and NonDuality... →
1 tag
Neuroscene Podcast - Psilocybin as a Therapeutic... →